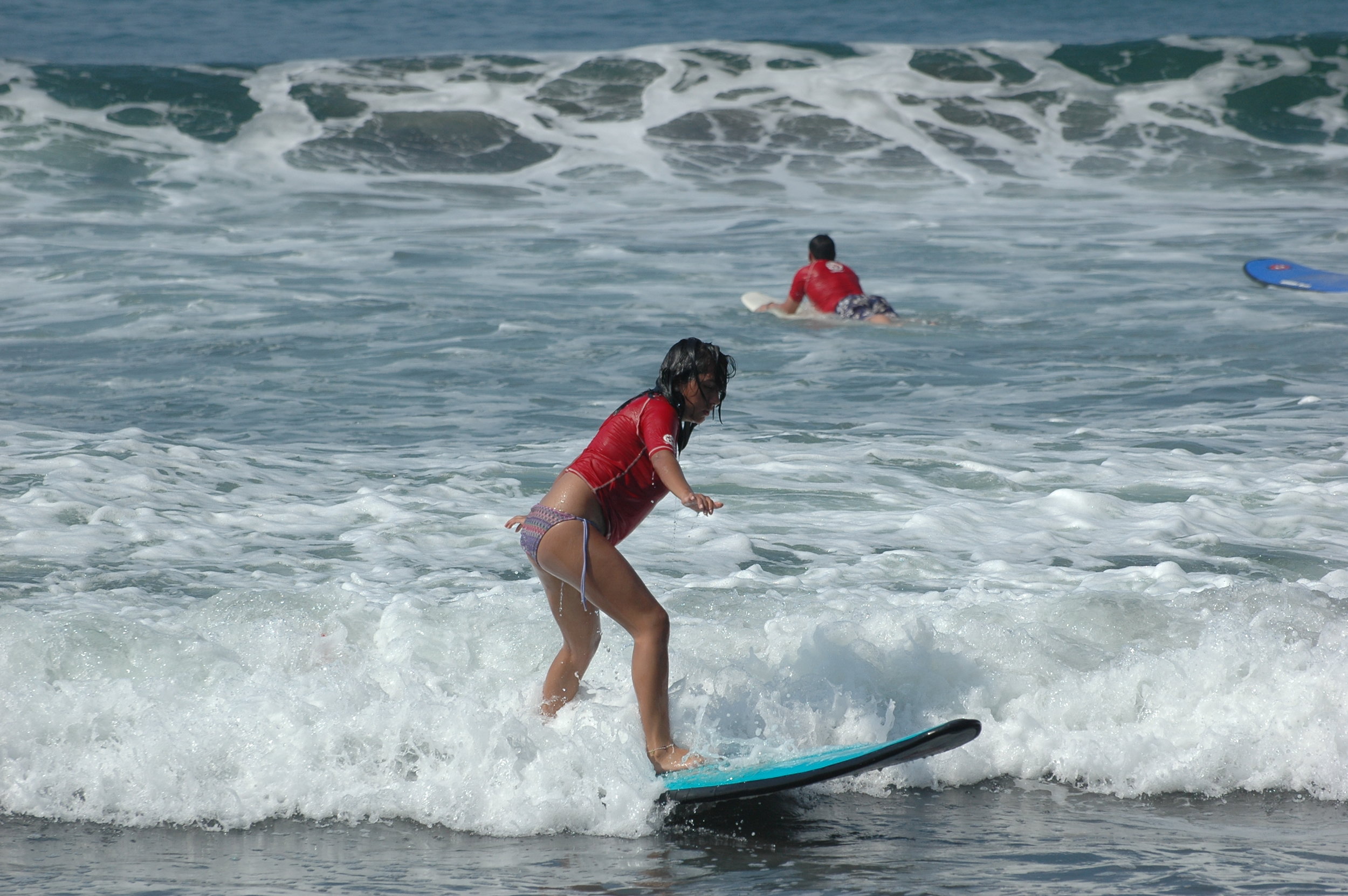 (OLD) LEARN-TO-SURF - El Paredon
** FROM JUST $46 PER PERSON
DAY TRIP FOR LEARN-TO-SURF SURFERS - El PAREDON (GUA)
Always wanted to learn-to-surf?
Our learn-to-surf trips will have you surfing in the morning and then have you back in Antigua by lunchtime.
Trips are hosted by our Surf Guide Mike who has been teaching people to surf for 10 years now.
DESTINATION
The most popular beach for surfing in Guatemala.
A warm black sand beach with volcanoes in the backdrop, the wave is suitable for surfers of all levels.
For learn-to-surf surfers, you will always be accompanied by an instructor so you can feel confident when you are in the water.
For non-surfers coming along, you can swim in the ocean and the pool at our hotel base.
GETTING THERE
El Paredon is close to Antigua and Guatemala City, only 2 hours away.
OUR BASE
We will base ourselves at our partner hotel which is comfortable, modern, has a pool and bathrooms we can access as well as great food.
TOUR SCHEDULE
Total tour time - 9 hours - depart Antigua 4am and be back in Antigua by 1pm
We will collect you from your hotel in Antigua at 4am, arrive at the beach at 6am, have our learn to surf classes (1 hour per person of surf time + 30 mins of warmup and preparation with Mike), have a late breakfast at 10.15am then depart before 11am to be back in Antigua by 1pm.
TOTAL PRICE
Q360 per person (approx $46) * 5 customers on trip
Q405 per person (approx $52) * 4 customers on trip
Q480 per person (approx $62) * 3 customers on trip
Q630 per person (approx $81) * 2 customers on trip
Q1080 per person (approx $138) * 1 customer on trip
* Includes private transport with our Surf Guide - who will prepare and oversee the surf classes / one surf class with one surf instructor per student / use of hotel facilities such as pool, bathrooms and restaurant / breakfast and coffee (maximum of 5 customers on trip).
** Payments based on cash payments (extra charges for credit card)
** Surfboard rental for surfing outside of your class is extra
** Extra Learn-To-Surf classes are available if you want more than one
** You might be interested in the option to upgrade to a "FULL DAY" trip (extra 3 hours at the beach and lunch included - there is also time for an additional Learn-To-Surf class)