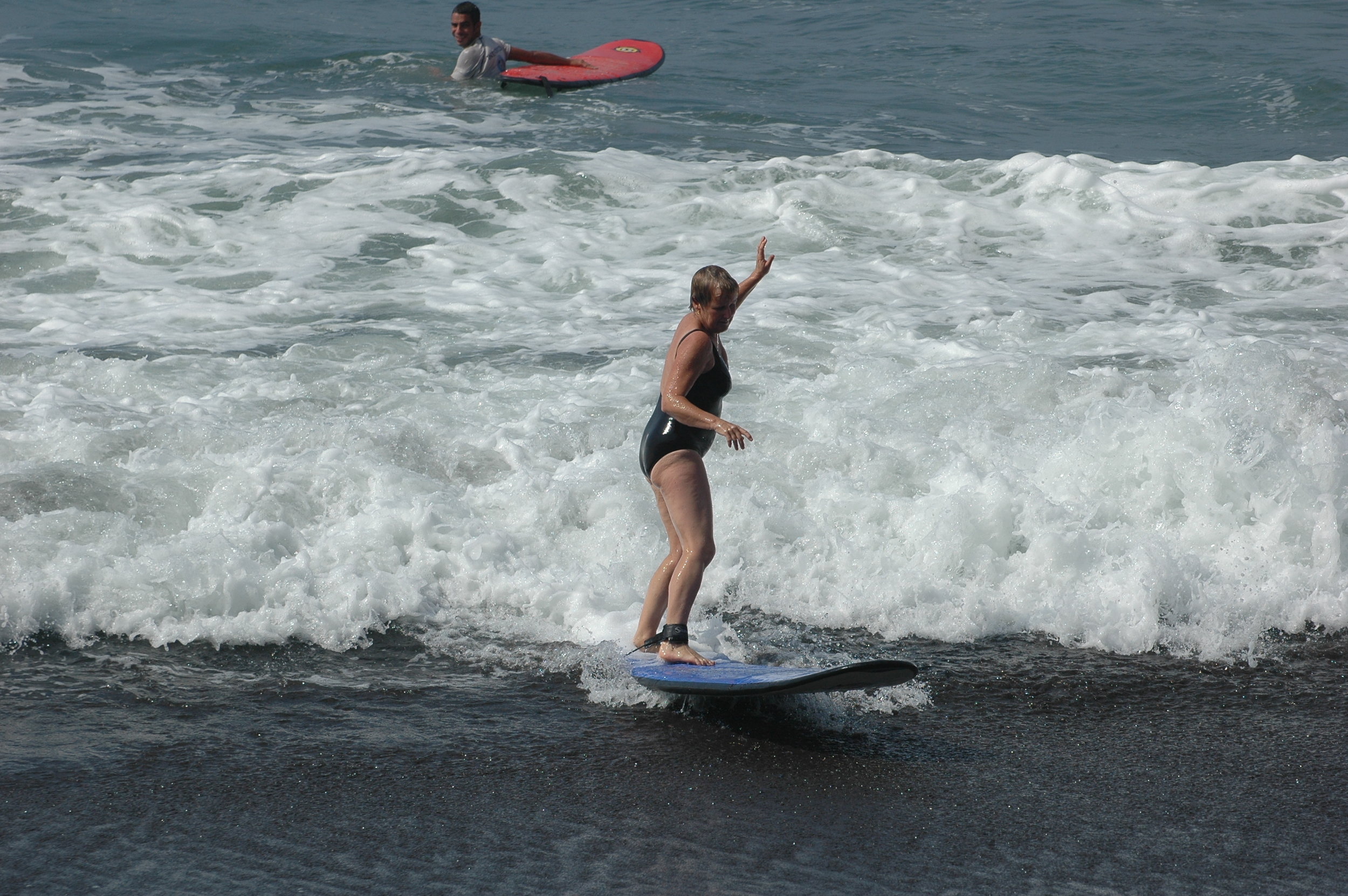 Learn to Surf - Guatemala & El Salvador
BeachCo. Guatemala is a surf tour operator specializing in learn-to-surf in Guatemala and El Salvador.
BeachCo. Guatemala has been teaching learn to surf classes for more than 12 years now.
All ages, all shapes, both sexes, you name it, we've taught them to surf for the very first time!
Come learn to surf with the experts!
LEARN TO SURF - GUATEMALA & EL SALVADOR
Here at BeachCo. Guatemala we have been teaching people to surf for 10 years.
All ages, all shapes, both sexes, you name it, we've taught them to surf for the very first time!

We provide all of the equipment for you and experienced instructors. No surfing experience is required as we will teach you everything and YOU WILL be surfing in no time at all! (we have a 99% success rate meaning it is all but guaranteed you will be up and riding waves within 1-3 classes).
We have learn-to-surf options with our surf guides for:
All inclusive multi-day trips to the Guatemalan beaches
All inclusive multi-day trips to the El Salvadorian beaches
All inclusive multi-day trips to BOTH the Guatemalan and El Salvadorian beaches
OUR PRIMARY SURF GUIDE - MICHAEL DUNLEVY
Originally from Melbourne Australia, Mike has been surfing the waves of Guatemala and El Salvador for 10 years now.
He is primarily based in Antigua, Guatemala, however, spends a lot of time at his secondary base in El Zonte, El Salvador too.
Mike speaks fluent Spanish, has been surfing for 20+ years and teaching learn-to-surf classes for 10 years now.
The goal with all the classes is to be safe, have lots of fun and be up and riding within the first 2 classes.
All the surf hotels he takes the surfers to are owned by trusted friends of ours meaning we have high confidence levels and great relationships with the teams there. We only works with hotels where this is the case, no exceptions.
Services Provided:
When hosting a trip, our Surf Guide provides the following services:
Airport/Hotel transfers - pick you up/drop you off as needed
Surf Tour transport - in his vehicle (Suzuki Vitara, air-conditioned, comfortably seats 5 people)
Accommodation and meals - organises it all and stays at the same location as the surfers (we have various accommodation options we can use depending on your budget and needs)
Learn-to-surf classes - it's all about being safe and learning to get up and riding as quickly as possible. Our Surf Guide oversees the learn-to-surf classes (usually with additional instructors depending on the size of the group)
Photos/Video - can be organised as necessary
Surfboard rentals - high quality boards can be provided for surfing outside of learn-to-surf classes
Other activities - do some yoga, take a Spanish class or climb a volcano? Our Surf Guide will organise it co-ordinate it around your surfing schedule
Safety and security - always front of mind
** Depending on the details of the trip and needs of the surfers, additional local Surf Guides may be part of the trip too.